Pediatric Services and your Child
Newborns to teenagers
How we are different than a pediatric clinic?
A pediatric clinic is preferable for most children with sensory processing disorders or motor coordination difficulties because of the equipment and potential for interaction with other children and parents. However there are times when a therapist coming to the home is beneficial:
Child's response to being out
Parents or siblings would benefit from learning how to make the home a more sensory appropriate place for the child (activities, equipment…)
Transportation issues
Needs of other siblings
Insurance reasons
The following websites provide excellent descriptions of pediatric services, research and resources.
See Insurance and Payment for ideas about working with your insurance company.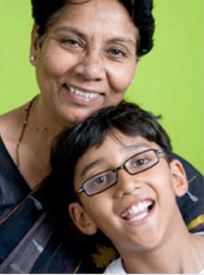 We would be glad to talk to you about the benefits of therapy provided in your home, and the resources we can bring to your specific needs. We have therapists in San Francisco, San Mateo, San Jose and Santa Cruz counties, and beyond.
Phone: (408)-358-0201
Confidential Fax: (877)-334-0714
Alternate Phone (408)-358-3131 and Fax (408)-706-5609
JulieGroves@TherapyInYourHome.net
MAILING ADDRESS ONLY
(We come to you!)
147 Vista Del Monte
Los Gatos, CA 95030-6335